If you ask someone for the best deep dish pizza in Chicago, they'll probably include Giordano's among the top places. Several, including myself, think it's in the top three.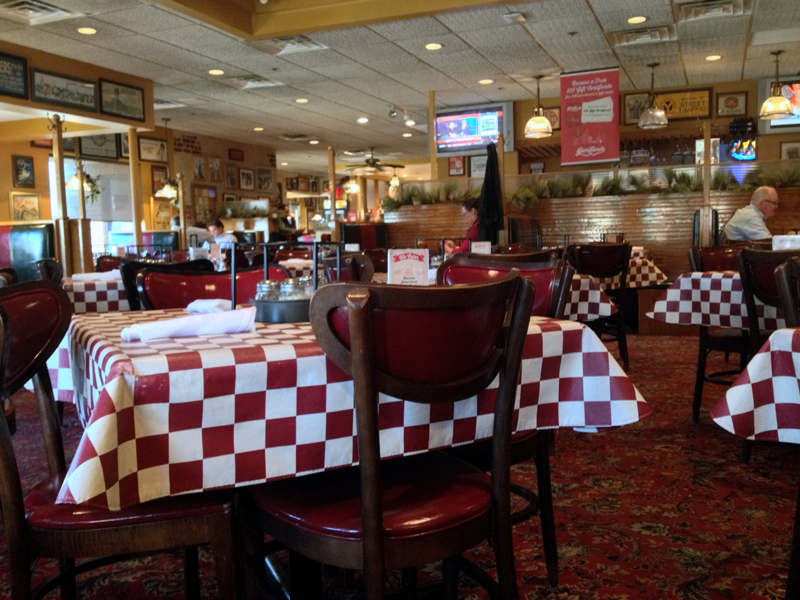 I'll tell you about my most recent visit, in November, 2013.
We, my wife Jana, daughter Emily, and my sister-in-law Shelley descended upon the location at 9415 W. Higgins Rd. Right now, this location is in the middle of construction on an expanded dining hall. There is a big fireplace planned (the construction appears to be outdoor at the moment, so it didn't interfere with our dinner).
So, how was the pizza? It was amazing, and absolutely everything you remember about deep dish pizza: Tasty and delicious, lots of flavor, and you can only eat two or three slices before you are stuffed.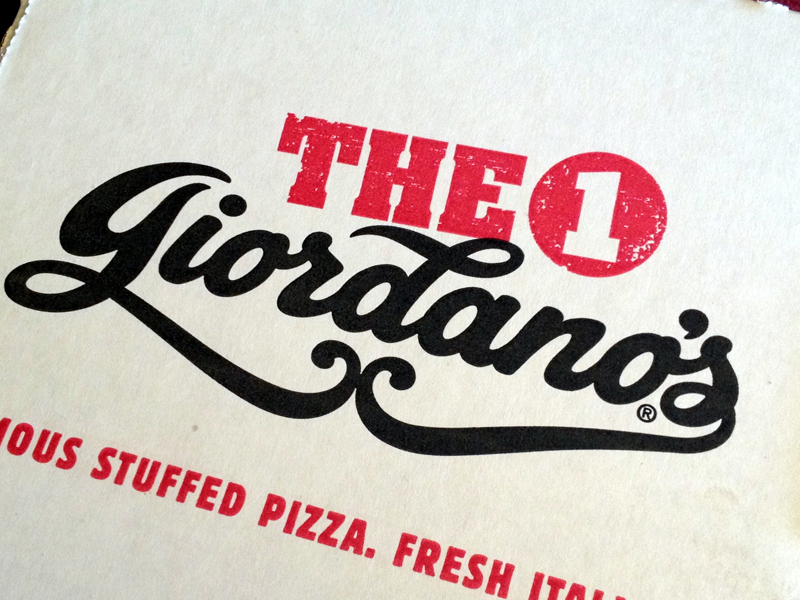 On this most recent visit, I ordered the small deep dish pizza (enough for 2-3 people) for $19.75 which includes three toppings + cheese. Mine was a bacon, pepperoni, and green pepper combination that really rocked. The sauce includes lots of garlic, and was super tasty.
The deep dish pizzas take about 35 minutes to cook, so if you're in a hurry, put your order in right away. The impressive thing about their pizza (both deep dish, and thin crust) is that the crust is perfect! I mean, with some deep dish pizza you can't even pick up a piece without it falling apart. But, with Giordano's their crust is firm and you can eat pizza without using your fork. That's the right way, at least in Chicago.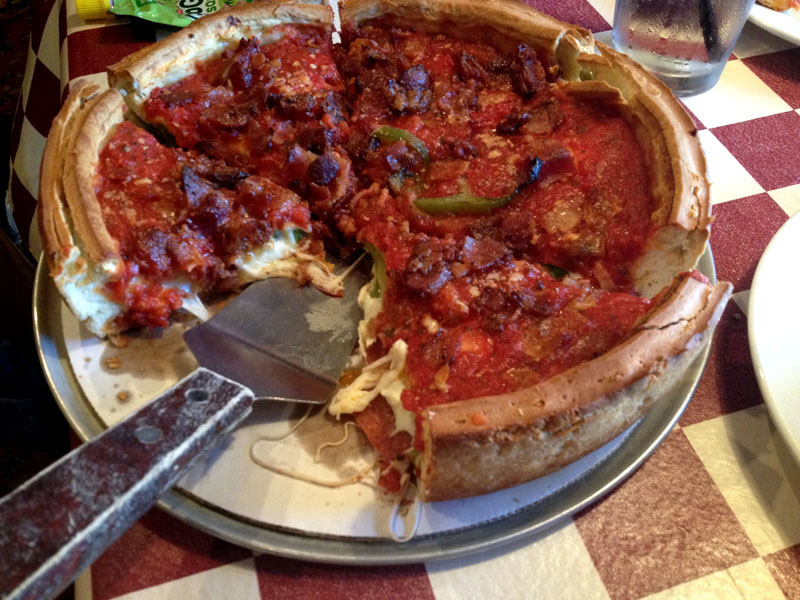 We also ordered a medium "Chicago Style"" thin-crust pizza which had green peppers, pepperoni, and mushrooms. Very good!
Overall, if you're looking for deep dish , you can't go wrong with Giordano's and they have multiple locations across the city so you can almost always find one close-by.